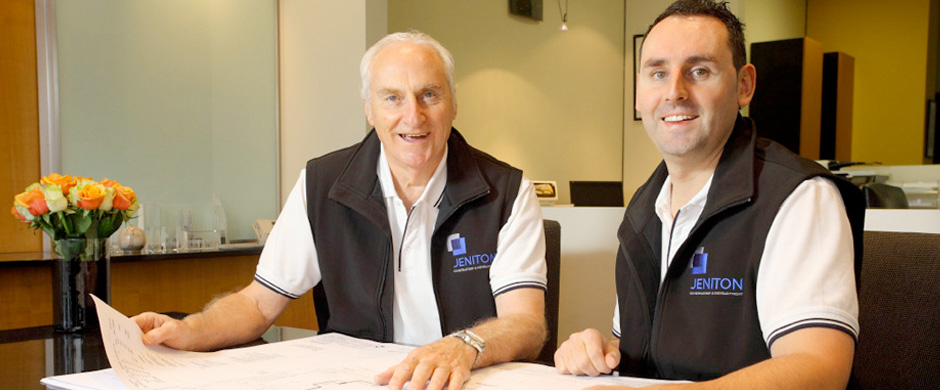 Jeniton is a family owned and run business led by two key directors, being Tony Iseppi and Bryce Iseppi. With over 35+ years of experience, the company strives to deliver the highest value and quality projects for clients throughout Victoria, be that families, businesses, property investors or property developers. Our unique skills and knowledge of the end to end construction process and the property market, allows us to deliver seamless construction projects for all budgets.
WHAT SETS US APART
DESIGN. Detailed and in-depth understanding of design which allows us to manage the complete project from start to end
CLOSELY MANAGED AND HANDS-ON APPROACH to all facets of the construction phase
DELIVER HIGH QUALITY projects for our clients – our reputation relies on it!
MAXIMISE THE LAND POTENTIAL OF ANY SITE. We have proven experience in delivering complex and significant structures/buildings with access or small sites
SOLID RELATIONSHIPS Cheap probalancspa and long-term partnerships are valued with suppliers and sub-contractors – some of which range up to 15-20 years – a unique resource that allows Jeniton to deliver cost effective projects.
LOOK TO THE FUTURE. Jeniton is always on the cutting edge, looking for new and innovative projects to be involved with.
Construction Supplier Register (CSR)
Jeniton has successful obtained qualification for the Construction Supplier Register (CSR). This is a scheme for building and construction contractors for works for the department to statutory authorities, school councils and hospitals, as well as to other approved Government and non-Government organisations
Jeniton has approval to complete CSR works (including Commercial Refurbishment, New Commercial Construction, New Residential Construction, Office Fitout and Residential Refurbishment)